DJ Danny D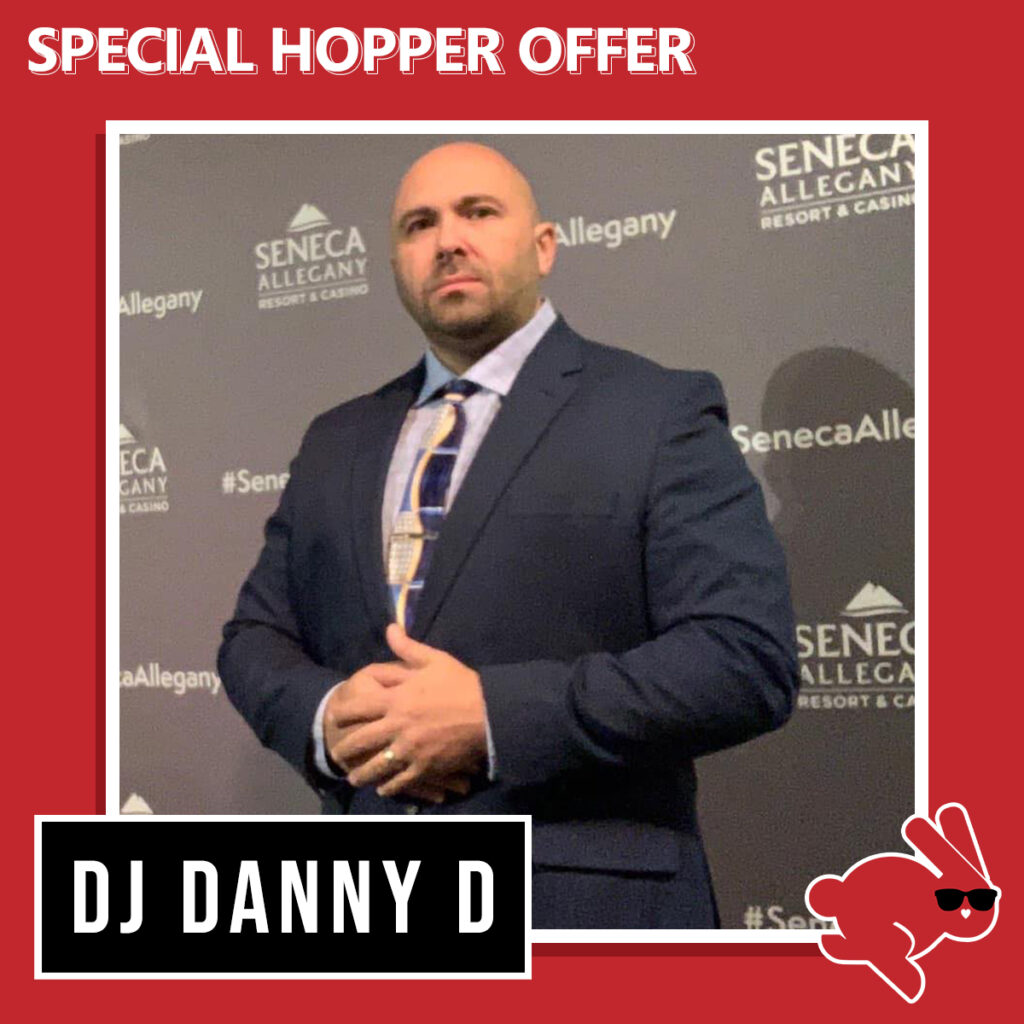 If there's one thing we know as Hoppers, it's the need for a good time!
DJ Danny D aka DJ Dobson is here for you! Exclusive only to ten·der hop members, save $100 on any DJ package or 6 free up lights!
As a professional global event/ wedding DJ, radio personality & music director for www.musicdresamusa.com radio, DJ Dobson has everything your event needs in order to LEVEL UP.
Only for Hoppers, make sure to show your membership card for these exclusive discounts!
And be sure to check out DJ Dobson every Tuesday from 8-11 pm at ten·der hop favorite The Quarter.
ten·der hop hospitality network is the YOUR industry network – stand up and be counted, for what you are about to receive!